awesome: 30 of our 46 summer of code students and outreach program for women interns were able to join guadec! i am really pleased to see the effort we put into those programs paying off.
this year, we continued the tradition of a yearbook with the gnome outreach program yearbook 2013. inside the book you can find all participants of the outreach program for women january-april 2013, the outreach program for women june-september 2013 and summer of code 2013.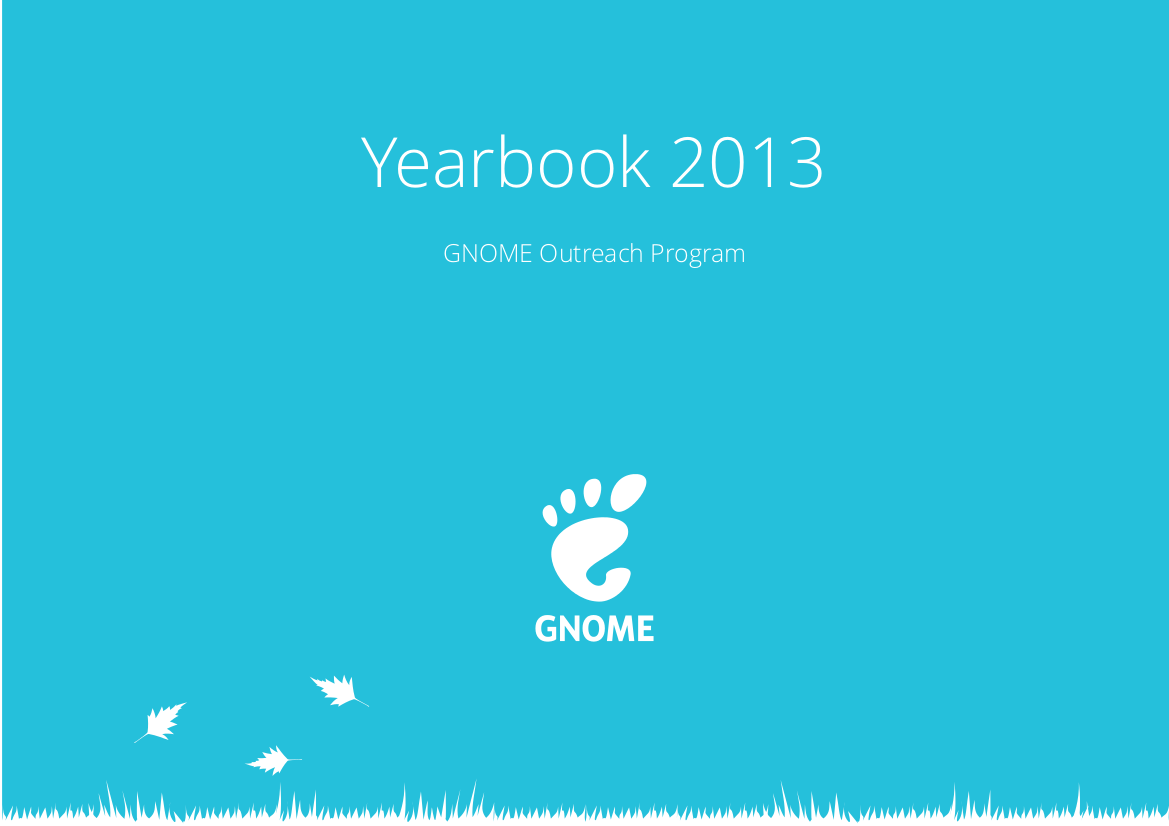 i spent endless hours on getting the design & layout right, i hope you like it. but more importantly i want to thank alexandre franke, allan day, andreas nilsson, christophe fergeau, ekaterina gerasimova, fabiano fidêncio, jakub steiner, karen sandler, marina zhurakhinskaya and zeeshan ali for helping to create an awesome yearbook!
read the official announcement or download the yearbook.
---
Want more ideas like this in your inbox?
My letters are about long-lasting, sustainable change that fundamentally amplify our human capabilities and raise our collective intelligence through generations. Would love to have you on board.