i am finally back from the netherlands, after a short trip to amsterdam together with nico, tom, jürg and simon. followed by a short stay in munich and a ride to my home in italy, right in between the lovely alps.
guadec
guadec was awesome as always, and bastien loose the freefa cup as always ;) most of my bugs have been finally fixed during guadec, and it was also good to see you people again! you can find my photos of the event at the usual place.
i would like to thank the foundation for allowing me to attend such a great event!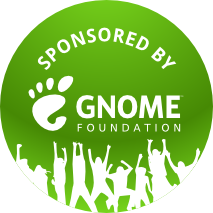 gnome-video-effects
ladies and gentlemen, gnome-video-effects finally landed! during guadec i was finally able to rip the video effects out of cheese, basing on yuvi's work. the result was a new module containing effect presets which can be shipped, downloaded and edited by the user. basically an effect is just a text file with an ini syntax-like description of a gstreamer pipeline, for example:
[Effect]
Encoding=UTF-8
Name=Hulk
Comment=Transform yourself into the amazing Hulk
PipelineDescription=videobalance saturation=1.5 hue=-0.5

easy, isn't it? have a look at the new website to get an insight of how this is working. we also have a bugzilla product and a tarball will follow shortly.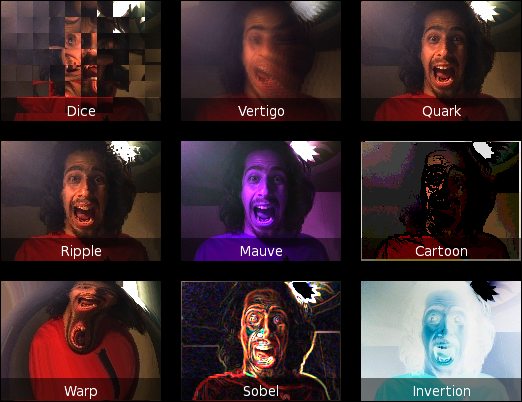 cheese and farsight-utils are using it already, gstreamer is eventually doing a GstGnomeEffectFilter, empathy can use it with the next farsight release and pitivi is adopting it once the effects become configurable. now that are some awesome news, aren't they?
also, if you have some cool ideas about a new effect, just send me an effect file or the gstreamer pipeline and i will happily add it to the gnome-video-effects module.
cheese
now, how could i top the previous awesome news? i can actually ;)
cheese three zero is growing at an amazing speed and i just love the new design and the rewrite. you probably have already seen yuvi's screencast, if not go watch it!
even so, we are facing some regressions comparing to cheese 2.30, which are basically:
missing throbber while the webcam is loading
video recording is not working, and we probably want to evaluate other codecs such as webm too
the broken cheese-widget (bastien would kill me if we would release it that way)
removing the mx dependency and using ClutterTableLayout, which has just been merged today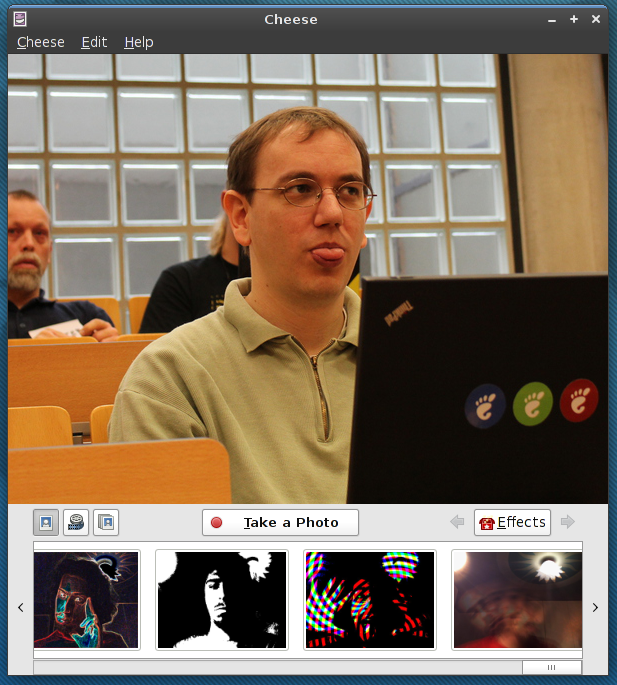 because of this (no, not because of vuntz, but because of the above mentioned points) and to be able to do a good marketing beforehand, we will postpone the release to 3.0 and releasing 2.30 as 2.32 with some minor patches added. i will send out an announcement mail shortly. of course, as the cheese rewrite is such a nice thing to play with, we will provide 2.91.x packages, which hopefully get into distributions and allow people to test it and furthermore to have a real stable, rocking three zero release next year.
this gives us also some time to add even more crazy stuff, such as the new effects, filippo was working on his spare time as a top secret project. go watch his screencast!!!
olpc deployment in the philippines
i just got a mail from adam holt, the olpc community support manager. olpc-affiliated filipino community group http://ekindling.org is looking for anyone with strong open source/sysadmin/teaching skills who could help on the ground deploying XOs and Sugar for an organized laptop deployment (100 XO-1.5s) beginning around september or october in the philippines.
you can find some more information about the olpc project in the philippines here: http://wiki.laptop.org/go/OLPC_Philippines and http://ekindling.org/news. by the way: here are some photos of the exact island (lubang), where it will take place. also, have a look at the background story.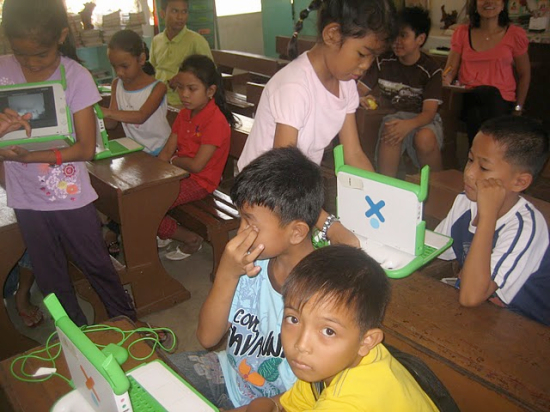 if you are interested, please contact adam holt, ryan letada or the olpc philippines mailing list.
i can assure you, that this is a great opportunity, where you can gain a lot of experience, do something good and learn something for your live!
---
Want more ideas like this in your inbox?
My letters are about long-lasting, sustainable change that fundamentally amplify our human capabilities and raise our collective intelligence through generations. Would love to have you on board.