gcds
an awesome week in gran canaria is waiting for us. for me this was only possible due to the awesome work and financial help of the travel committee. thanks a lot to all of you!
i will be leaving for gran canaria on friday, travelling with condor from munich airport. my return flight departs on sunday 12th july again to munich airport. if you are on the same plane or plan to arrive at the same time, i would be glad to meet you!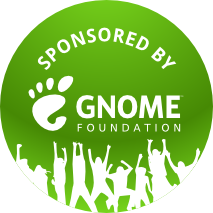 soc
together with andre i will give a talk about the success of summer of code and ghop in gnome. though we want to have a slightly different look on the topic: how much code is actually used after the summer, how many students stay in the community and how and what do we have to change to the better. if you have something you might think is relevant to the topic, please feel free to contact us. we would be glad to add different views to our talk. see you on sunday!
hackfest
the speck hack fest in autumn of the last year, was a quite nice experience for us and we would like to do it once again. this time however we want to keep it somewhat bigger, and therefore we need you! together with the south-tyrolean free software conference we will offer a framework for the hackfest. the topic is not defined yet, but it would be great if we could set up some ideas during gcds. please contact behdad or me.

---
Want more ideas like this in your inbox?
My letters are about long-lasting, sustainable change that fundamentally amplify our human capabilities and raise our collective intelligence through generations. Would love to have you on board.