hey, thats just unbelievable.. just a moment ago, a very famous person (and i mean a very very famous person) entered my room and wanted to record something for all the gnome-people out there: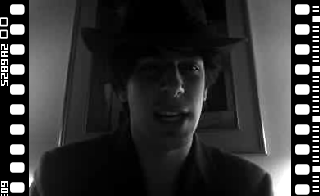 by the way: the above was recorded by using cheese 0.2.0 which is available at all stores from now on and with the following new features:
store video thumbnails in the right thumbnail directory
video support. we can record a video with audio taken from any source
add mnemonics for the buttons in the ui
probably the dumbest change ever: the fsf has changed its address
updated translations:

de
fr, courtesy of Pierre Slamich
it, courtesy of Alessandro Falappa
pl, courtesy of Tomasz Dominikowski
pt, courtesy of Miguel Rosa
warning!
the video support is still in testing and will either or all
wont work
crash your computer
kill your cat
kill you and your cat
go out for dinner with your wife/girlfriend
send the message "i hate you" to all your friends
steal money from your credit card
send me all your beer, money and tshirts
you have been warned!!!!
---
Want more ideas like this in your inbox?
My letters are about long-lasting, sustainable change that fundamentally amplify our human capabilities and raise our collective intelligence through generations. Would love to have you on board.