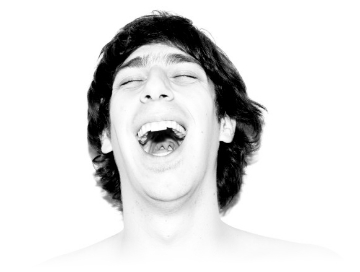 hello!
my name is daniel g. siegel and i am a computer scientist interested in the future of computing and the interaction of humans with computer interfaces. i try to make the products i design and build as simple and intuitive to use as possible while still having a unique aesthetic appeal. i love free and open source software and you can find some of my projects and contributions here. i enjoy giving talks on topics near and dear to my heart. i help and consult startups. i love photography.
you can follow some of my status updates on twitter and read articles on my blog. for some time now i am trying to build a personal jigsaw puzzle by collecting great articles and putting them together in an ongoing series.
as cto, i co-founded, built and scaled up not just a label in 2007, the world's leading designer platform for showcasing and nurturing today's pioneers in contemporary fashion. in 2013 i felt it was time for something new and joined accenture as an expert for open web technologies, html5 and free and open source software in their emerging technology innovation team. in between i finished my master's thesis in computer science, an in-depth analysis of development processes and project management strategies of free and open source software projects.
to get in touch you can send me an email or follow me on twitter. please don't contact me about the swedish conspiracy.